Connectworks is a creative and inspiring shared office space in the heart of West End, offering a full range of coworking solutions. Our packages are tailored to meet the demands of the modern entrepreneurial professional.
Virtual offices, hot desks, dedicated desks and private offices
Unlimited WiFi Internet
Electricity usage included
FREE use of boardroom (with high speed video conferencing facilities)
FREE B&W printing (some packages)
Reception area and kitchen facilities
24/7 access (subject to payment of key deposit)
Modern & collaborative space
Multiple spaces available NOW for short or long term lease.
Conveniently located in the heart of West End, the building was originally the local fire station! Now converted to office space, it retains an industrial edge with high ceilings, exposed brickwork and large steel windows with views over Boundary and Vulture Streets. The interior is fashionable and modern, creating an enjoyable co-working atmosphere. It is the perfect space for those seeking the vibrant yet relaxed West End cafe scene, with all the convenience of an inner city office.
Connectworks is located on the corner of Boundary and Vulture Streets, above the 7-Eleven. The location services the surrounding suburbs of South Brisbane, Highgate Hill, Wolloongabba and East Brisbane.
Popular cafes and restaurants including West End Coffee House, Blackstar and Covent Garden are right on your doorstep. The list of places to eat and drink is so extensive, you'll want to come to the office for the social opportunities as much as the work!
The newly developed West End Common - Bunyapa Park on the corner of Vulture and Thomas Streets is only seconds away and provides an attractive green space to escape the office to for a quick break.
Location  Highlights
Close proximity to West End post office
10 min City Cycle to CBD
10 min walk to South Brisbane Station
Bus Stop outside door
15 min walk to West End Ferry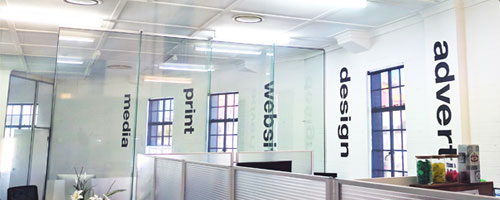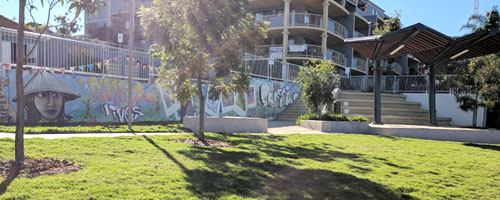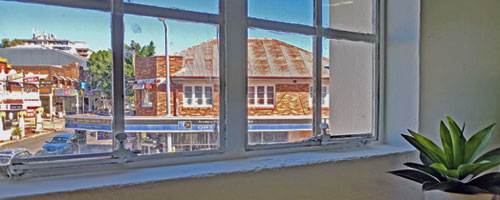 Coworking at connectworks
"Coworking" can mean many different things to different people and that's fine because we all have different needs and ideas about how we like to work. At the heart of coworking at connectworks is our understanding that for whatever reason, right now, you don't want the commitment or overhead of taking out your own lease in a commercial building. Maybe that will change in one week, one month or five years from now, or maybe you're happy to be a coworking lifer. (And yes there are few of us here proudly in that boat.)
Either way, what you need is a well presented and professional space in which to work, conduct meetings, network and sign your next deal.
Coworking spaces or shared office spaces provide the solution for those who require flexibility and like to keep overheads to a minimum. 
The connectworks Vibe
At connectworks, the freedom to conduct your business your way is always respected. The atmosphere in the office is generally relaxed and fun - a hard working group that also enjoys the recreation that West End offers in abundance. If you are respectful and considerate of your coworkers, professional and like to work hard (and occasionally play hard), you'll fit right in.